Update on VSEP for Ex-Caroni Workers
The Ministry of Land and Marine Resources is committed to honouring the Government's
promise to deliver to the former employees of Caroni (1975) Limited, all Residential Lots
and Agricultural Plots, as part of their Voluntary Separation of Employment Package
(VSEP).

To date, 3,062 Leases to two-acre Agricultural Plots and 3,097 Deeds to Residential Lots
have been executed. At present, 1,764 Residential Lots have been distributed with a further 1,333 to be distributed shortly.

Fifteen (15) Residential sites were prepared and subsequently handed over to Caroni (1975)
Limited for processing and distribution. Additionally, fourteen (14) sites are currently being
prepared by the Estate Management & Business Development Company (EMBD) to be handed over for distribution.

The following sites have been completed: Chin Chin, Felicity 1, Orange field, Mc Bean,
Esperanza, Roopsingh Road, Exchange 1, Calcutta, Sonny Ladoo, Brothers / Garth, Picton11, Reform, Cedar Hill 1, La Fortune 1, Woodland
The EMBD has provided the following status on sites still to be handed over:-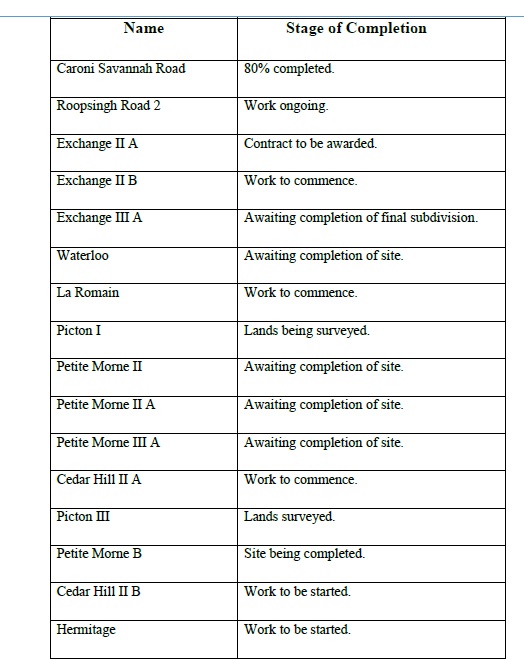 Ex-Caroni workers can feel confident they will receive all the lands promised to them under
the VSEP.
All outstanding leases for lots which are at various stages of the execution process, will be delivered before the middle of 2015.