Living legends honoured at Tobago Day Awards
December 7, 2016: Their contributions to the calypso art-form over several decades have made them cultural icons. On Sunday night (December 4, 2016), at the Shaw Park Complex, Winston Bailey, the "Mighty Shadow", and McArtha Sandy- Lewis, "Calypso Rose", were celebrated for their lifetime achievements, being conferred with the Tobago Medal of Honour, Gold.
A third Medal of Honour, gold, was presented to Neil Wilson. He was recognised for his decades of sterling contributions to business in Tobago.
Paralympics javelin gold medallist and world record holder Akeem Stewart was also honoured for his successes in sport in recent years. He received the Tobago Medal of Honour, silver. Cynthia Lyons-Duke and Carol Alfred also got silver for their contributions to the public service.
One Medal of Honour, bronze, was awarded posthumously to Boyceson "Jackie" Johnson for his service in music.
Another musician, Justin Peterkin, picked up two awards. He received the Calypso Rose Award for the Performing Arts and the Chief Secretary's Award for outstanding contribution and significant achievement
in music and academics in 2016.
Cheva Alexander received the final award, the Shadow Award for Oral Tradition, at the event.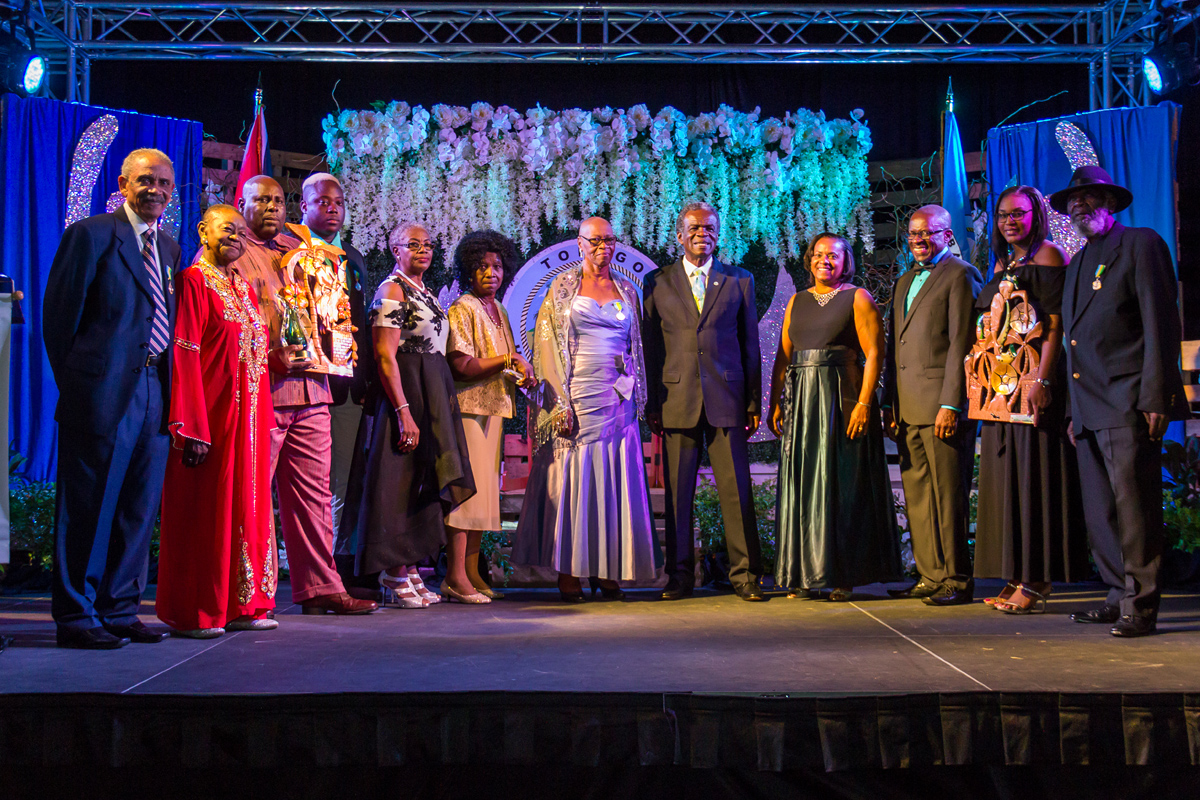 A group shot of the awardees and THA representatives. From left are Neil Wilson, Calypso Rose, Carlos Peterkin (father of awardee Justin Peterkin), Akeem Stewart, Cynthia Lyons-Duke, Cynthia Johnson (receiving posthumous award for Boyceson "Jackie" Johnson), Carol Alfred, Chief Secretary Orville London and his wife Brigid London, Chief Administrator Raye Sandy, Cheva Alexander and Winston "Shadow" Bailey.
###
The Department of Information
Office of the Chief Secretary
Tobago House of Assembly
868-639-3421 ext. 5019