FORM A (Employers/Employees) Guidelines for the Administration of the Social Assistance for persons who were retrenched; terminated; experience loss or reduced income in respect of the COVID -19 virus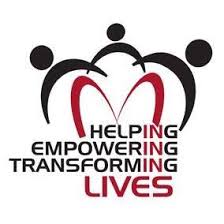 In keeping with Government's initiative to mitigate the financial challenges experienced by persons who were Retrenched, Terminated or experienced Reduced Income as a result of the novel coronavirus (COVID-19), the Ministry of Social Development and Family Services (MSDFS) in collaboration with the Ministry of Labour and Small Enterprise Development (MOLSED), have put in place varied measures to support affected persons who are citizens or permanent residents of Trinidad and Tobago. 
In this regard, the Government is committed to provide the following financial assistance to the Retrenched/Terminated/or those experiencing reduced income for a period not exceeding three (3) months:
Income support

Food support

Rental fee support
The details of the above-mentioned measures are as follows:
In the case of a family where a member was retrenched/terminated/ or experienced reduced income; income support/food support/rental assistance for a period not exceeding three months will be provided in the first instance and where there are children under 18 years, these children will be considered necessitous and the public assistance grant will be extended for a period not exceeding three months.

The eligibility criteria under the above mentioned category is as follows:
o Retrenchment/termination and reduced income must have occurred on or after March 1st, 2020.
o A family may comprise one or more persons (only one person from each affected family can submit an application).
 A one-person family is defined as the person who is solely responsible for the livelihood of his/her entire family ; or
 A multi-person family is a group of two or more persons, inclusive of off springs living together who make common provision for food or other essentials for the livelihood of the entire family.
o The applicant must be Retrenched/Terminated or have experienced Reduced Income and where the reduced gross income (Minus Statutory Deduction) of the family does not exceed ten thousand dollars ($10,000) per month.
Application Forms for accessing the grants shall be available on the websites of the Ministry of Labour and Small Enterprise Development, the Ministry of Social Development and Family Services and TTConnect.
Submission of Applications
 The employer and employee are required to complete Sections 1 to 4 of the application and sign the declarations under Section 4.
 The employees will be required to sign the declaration under Section 5 of the Assessment/Declaration Form: "THE SOCIAL ASSISTANCE FOR PERSONS WHO EXPERIENCE LOSS OF OR REDUCED INCOME IN RESPECT OF THE COVID -19 VIRUS"
 For further information and enquiries, please call the following hotline number 800- 1MSD
 Employers are encouraged to take responsibility for submitting all completed Application/Declaration Forms with the agreement of affected employees.
 To ensure that the application is processed speedily, please enclose copies of the following documents with the completed assessment/declaration form:
1. National Identification (NOT Driver's Permit) for each affected employee who is a citizen of Trinidad and Tobago and Certificate of Registration for permanent residents;
2. Certificate of Registration/Incorporation of the employer;
3. The applicant would be required to submit a letter from his/her previous or current employer as proof of retrenchment/termination or reduced income accordingly.
4. Where there are employed members of the family, apart from the applicant, proof of actual earnings must be submitted such as a payslip and job letter.
5. For rental assistance, applicants are required to submit a rental agreement, evidence of most recent payment and a copy of the landlord's or landlady's ID Card (payment will be made directly to the landlord or landlady).
Complete the Form and email with the aforementioned documents, to any one of the following email addresses (according to your current address/or the address of your employer) for verification by the National Employment Services (NES) of the Ministry of Labour and Small Enterprise Development, and final assessment and disbursement of grant by the Ministry of Social Development and Family Services:
supportforyou.east@gov.tt (Barataria/Blanchiessuse to Toco)

supportforyou.north@gov.tt (Morvant to Maraval/Las Cuevas/Diego Martin/Petit Valley/Chaguaramas)

supportforyou.central@gov.tt (Chase Village; Caroni; Felicity; Chaguanas; Tabaquite; Manzanilla; Couva; Talparo; Freeport; Claxton Bay and surrounding areas)

supportforyou.south@gov.tt (Pointe-a-Pierre to Moruga/Icacos/Rio Claro/Guayaguayare)
When submitting the completed application by email, please ensure that the SUBJECT is sent in the following format:
Area/First Name/Last Name /Identification Number for example:
 North/Janice/John/19741503421 for employee OR
 Area/Employer Name for employer
TO AVOID DELAYS IN THE PROCESSING OF YOUR APPLICATION, PLEASE UTILISE THE GUIDELINES AS PROVIDED)
NOTE: ONLY ONE APPLICATION SHOULD BE SUBMITTED ON BEHALF OF AN EMPLOYEE
Verification of Applications
 If the verification process conducted by the National Employment Services (NES), Ministry of Labour and Small Enterprise Development, deems the application in order that application will be referred to the Social Welfare Division of the Ministry of Social Development and Family Services for final assessment and the processing of the relevant grants.
 Families whose child/children is/are registered with the School Feeding Programme and are not in receipt of a Food Card will be eligible for receipt of a temporary Food Card for a period of three (3) months.